EA Backpedals: ROCK BAND Will Not Self Terminate on May 31
After the iOS user outrage at yesterday's EA's ROCK BAND app shutting down message, the company backpedals.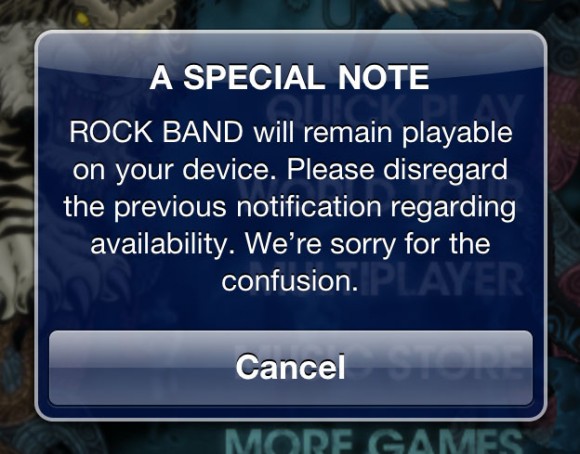 Rock Band Aide received an official statement from EA about fate of Rock Band App:
"Rock Band for iOS will remain live – the in-app message users received yesterday was sent in error. We apologize for the confusion this caused. We're working to clarify the issue that caused the error and will share additional information as soon as possible."
Those who launched the app today will see the message: "A SPECIAL NOTE: ROCK BAND will remain playable on your device. Please disregard the previous notification regarding availability. We're sorry for the confusion."
At least the Worst Company in 2012 is quick on damage control.

Related Posts