Digitimes Apologizes for False Apple Rumors, Explains
After being ousted for its low accuracy of Apple Rumors, Digitimes tried to explain itself and promised future change.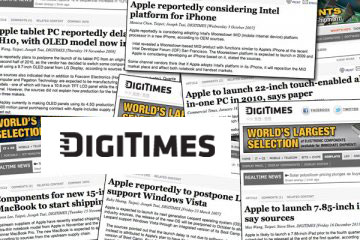 Previously, Time Magazine's Harry McCracken looked at Digitimes' Apple rumor accuracy, and determined that they are about as accurate as the little boy who cried wolf. (Stupid Apple Rumors also did a rumor roundup with the same conclusion.) Now, Digitimes attempts damage control.
In "Digitimes on Digitimes: We Know What We're Doing, and We'll Try to Do Better", Harry McCracken published this message he received from Deputy Managing Editor Joseph Chen of Digitimes:
Hi Mr. McCracken,
Thank you for writing about us.
Digitimes has indeed reported much on Apple, and many of the products that we said would be launched have never been launched, or have had their launches delayed. But that does not mean that we were crying wolf or passing along gossip. In fact, Apple have a lot of its R&D projects and ideas tried out at its supply chain partners in Asia. Many of the prototypes created by the supply chain partners will never make it to the market after Apple's assessments. This is one of the major reasons why a lot of the information we have disclosed has been seen by others as inaccurate, but is still valuable to our reader base in the supply chain. We understand the risks behind the kind of reporting we have been doing.
In the future we will implement even stricter requirements for verification of such stories. We will also add more analyses to such stories to provide readers with more valuable information.
Joseph Chen
Deputy Managing Editor
DIGITIMES WWWatch
Our translation: Digitimes will post any gossip as news, with the excuse that those false rumors are "valuable" to its "Daily IT News" readers.
But check out McCracken's analysis in the article linked above.
ObamaPacman respect our readers, so we do not post any Digitimes' stories that reeks of fiction. We only posted 3 Digitimes stories ever (such as MacBook Air knockoffs to cost more). All three are rare articles that are true.

Related Posts