Sunken Cruise Ship Costa Concordia Filmed by Casey Neistat
Casey Neistat flew from New York to Italy to see the Costa Concordia.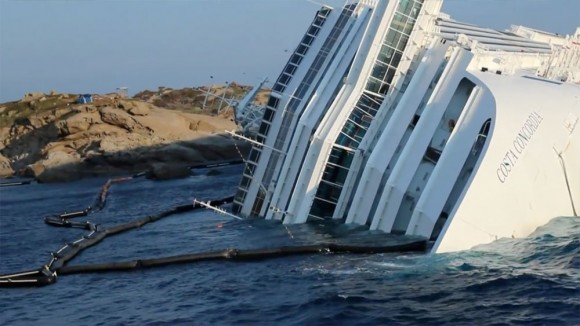 Video: Casey Neistat Visits Costa Concordia
5 minute video made by Casey Neistat, film maker and Mac user who works with New York Times, Nike, and other companies.
Costa Concordia sunk off the coast of the Isola del Giglio, and Casey had to see it. Adding to his other adventures: President Obama inauguration, last space shuttle launch, Afghanistan, and by chance Sep11.
Best comment about the video, from youtube user Truckdrivah:
"Does it appear to you that wherever you go, disaster and misery follows? You went neat WTC, they were demolished. You went on cruise, the ship later sank. And you went to Obama's inauguration, and now he is still alive and a US president."
Yeah it must be all Casey's fault. Well, at least his iPhone 4S Siri assistant didn't turn into HAL 9000.

Related Posts