Blackberry 10 vs. iPhone, Android, Windows Phone [Touch Keyboard Benchmark]
Research in Motion just announced its future BlackBerry 10 OS with an on-screen touch keyboard. Buzzfeed put it to the test against other smartphones. Spoiler: iPhone much faster.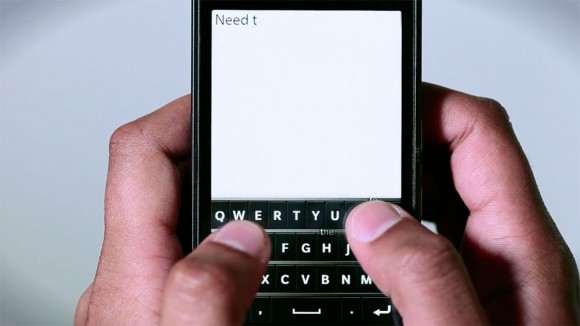 No new phone was released or previewed today at Blackberry World 2012 developer conference, but the company announced the new BlackBerry 10 software, to be released later this year.
The Canadian company will follow the 2007 iPhone with its own 2012 software keyboard. But can RIM make a decent software keyboard, 5 years after the Apple iPhone showed the industry how to make a great phone?
"The New Blackberry has the World's Slowest Keyboard" by Matt Buchanan at BuzzFeed:
Typing out the sentence "I need to leave early" takes 15 agonizing seconds on the new BlackBerry's digital keyboard in this promo video. It took us seven on current BlackBerry with a real keyboard. Or 10.5 seconds on a Motorola Droid 4, 7.5 seconds on a Nokia Lumia 900 Windows Phone and 6.5 seconds on an iPhone. This is from the company that owned typing on a phone.
Blackberry 10 looks clumsy and slow. On the positive side, they tried to add some fresh idea with text pop-ups near the keyboard keys, but but wouldn't fingers normally cover the keyboard?
Think the buzzfeed typing test is fast for iOS device? Check out the unofficial world record for iPad speed typing (faster than the Guinness World record's iPad speed typing).

Related Posts