Apple: Samsung Destroyed Evidence
Samsung was sanctioned by court for destroying evidence in another legal dispute.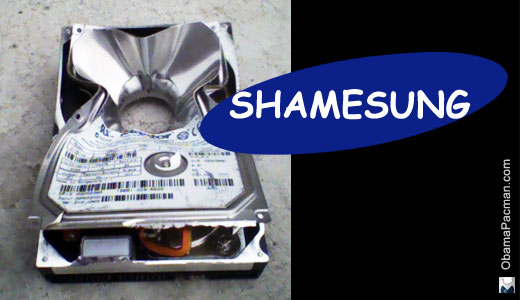 Network World, "Apple accuses Samsung of purposefully destroying evidence" (via Loop Insight):
"Apple filed a motion in the Northern District of California alleging that Samsung intentionally destroyed documents it was obligated to hand over as part of the discovery process, an act referred to as 'spoilation of evidence' in the legal parlance. [...]

And in an attempt to highlight a company-wide pattern of misconduct, Apple's motion stresses that this isn't new territory for Samsung, pointing out how they were previously sanctioned in another case for similar behavior. Specifically, Apple mentions a lawsuit involving Samsung and Mosaid Tecnologies wherein it was discovered that Samsung had an ongoing policy of automatically deleting emails from custodian computers every two weeks, even when they were required to keep email evidence relevant to an ongoing legal dispute. In other words, even in the midst of litigation, Samsung was actively deleting relevant email evidence."
Samsung is the same shameless company that denied copying Apple, despite evidence to the contrary.
image: Samsung Shamesung by ObamaPacman, destroyed hard drive by recordshred.com/destroy-hard-drive/

Related Posts