Real Adobe Air Google Glasses video is Completely Fake
Will Powell's video debunked.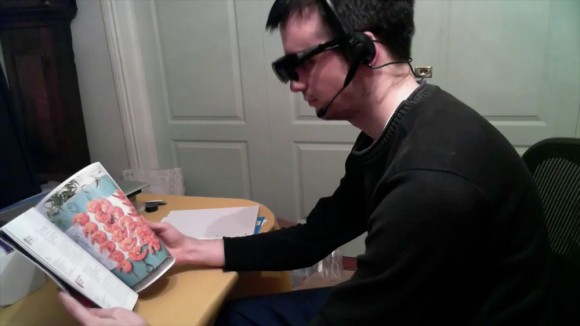 Video: Will Powell Creates Real Project Glass
UK developer William Powell claimed that he created the real Google Project Glass using dragon naturally speaking engine and Adobe Air, as noted by Gizmodo:
"Vuzix glasses, HD Webcams, mic headset, written in Adobe Air (with real time speech recognition). No After Effects are used in this video.

All video is recorded in real time and is undoctored."
Responding to allegations that the video is fake, he also wrote:
"I can reassure you that this is a real live application and is filmed in real time. All footage from the user's perspective is recorded directly."
Although the Vuzix video glasses [$145 on Amazon
] is real, the video is fake. ObamaPacman noted some obvious problems, mainly, the psychic GUI:
0:14 "What time is it"
The animation starts before he finished the phrase
0:25 Play me some music
Music starts immediately with not even fraction of second of delay
0:55 Microphone icon
Microphone GUI showed up before he spoke
0:56 "Go shopping"
When he said "go" the GUI already displayed "Go shopping". Here's the damning evidence:
Just download the YouTube video, and see for yourself. Hint: if you still believe what he said, I got a bridge to sell you.

Related Posts