Texts from Dog to iPhone User
Funny and odd text messages from a bulldog to his owner.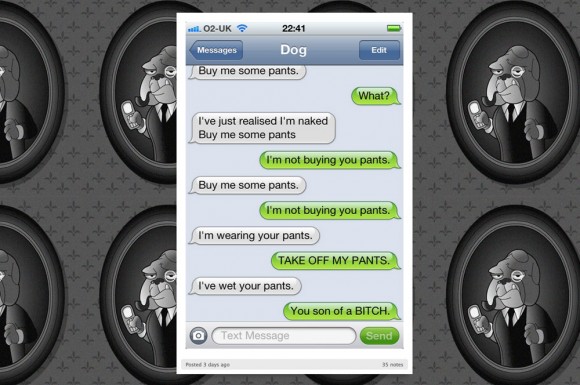 Text from Dog on Tumblr:
"My dog sends me texts. I post them here."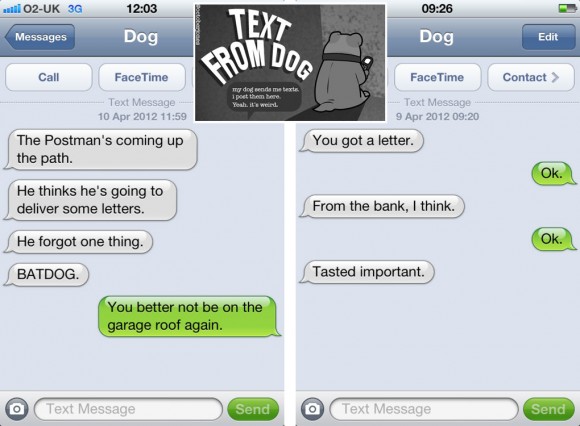 Created by @OctoberJones, who started the tumblr blog a week ago.
Do you think this dog would hang out more with iPhone using hipster foodie bear?
[via loop insight]

Related Posts