What's on the Tax Man's iPad & iPod?
Commissioner of the Internal Revenue Service Douglas Shulman talks to NPR and New York Times about what's on his iPad and iPod.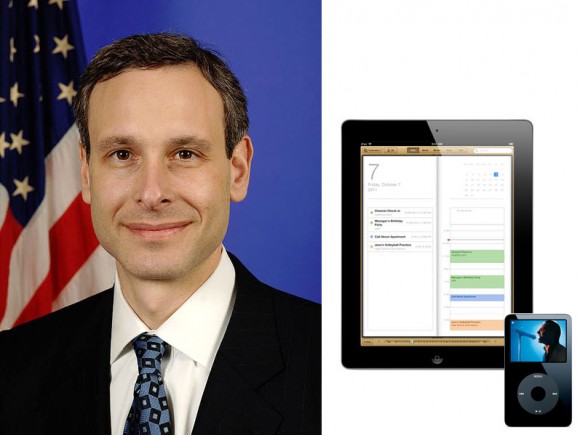 Douglas Shulman is in charge of more than $2.4 trillion in taxes, and making sure people get their refunds (80% of Americans get an average of $3,000 in refunds).
What's on his iPod? NPR Morning Edition notes what keeps Shulman going when he is on his exercise bike:
"Black Horse and the Cherry Tree" by KT Tunstall.

"It's a real rockin' song. It picks you up. It's got a great rhythm and beat, and it just keeps me moving in the morning — because sometimes I have to get up real early to do my workout," Shulman says.
He also likes Macy Gray and U2.
He told New York Times what's on his iPad:
"I started watching more television when I got an iPad 18 months ago. So now when I travel or go on vacation, I download a season. I'm watching the series 'The Wire' now in my spare time."
He also told NY Times that skiing with his iPod is relaxing during his off time.
You can download some of the tax man's favorite songs and TV show on iTunes:
No mention on whether he likes the famous Beatle's song, the Taxman.

Related Posts