Beautiful: Space Shuttle Discovery over U.S. Capitol [iPhone Photography]
Shot with iPhone by Adam Wells and processed with Instagram.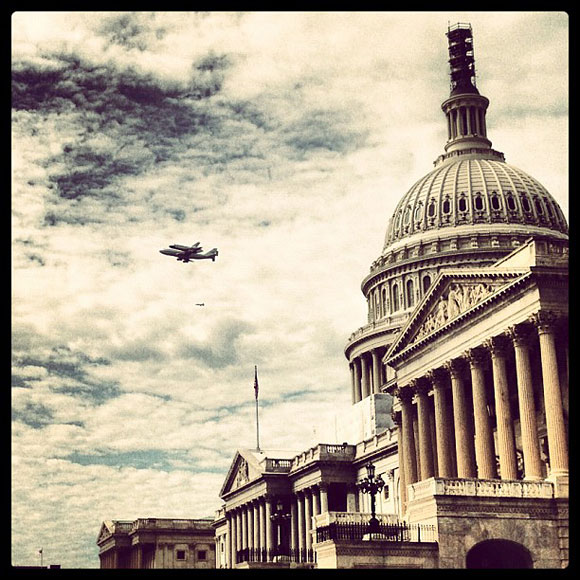 Space Shuttle Discovery takes its final flight over Washington D.C.
Captured by @adamwells processed with Instagram. He's also got an unfiltered version.
Discovery is the vehicle of mission STS-128, which showed Astronaut using iPods in Space Shuttle. The space vehicle will retire Smithsonian Institution's air and space facility in Chantilly, Virginia, near Dulles airport.

Related Posts