Play Diablo III for Free This Weekend
Public release of the new Blizzard RPG is Tuesday May 15, but you can play it now for free until Monday morning.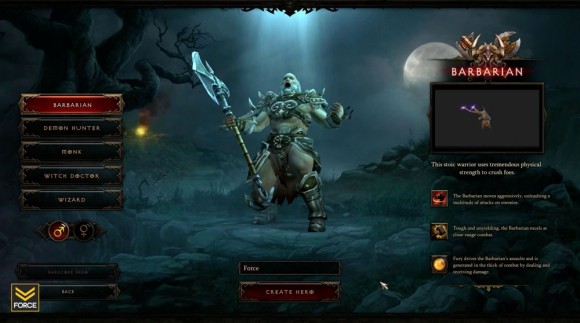 Blizzard stress testing its servers for the new Diablo III roll playing game:
Friday April 20 at noon PDT (3PM Eastern), until Monday April 23 at 10:00 a.m. PDT (1PM Eastern)
Play each of the five classes: Barbarian, Demon Hunter, Monk, Witch Doctor, and Wizard to level 13
Multi-player capable, team up with friends
To play Diablo 3 for free on your Mac and PC:
Create Battle.net account
Create BattleTag
Download beta client
Installer is 50MB, but you'll need to download 3GB of game data. Player in Korea, Taiwan, Hong Kong, and Macau will have a chance at an invitation-only closed beta test on the weekend of April 23.
Waiting for it to download? Here are some Diablo 3 gameplay videos:
Barbarian:

Demon Hunter:

Monk:

Witch Doctor:

Wizard:

Missed the free Diablo 3 stress testing? You might want to try Torchlight RPG from Steam.

Related Posts