Mac Artist Dawn Kasper as Whitney Museum Biennial Installation
Live NYC museum installation where you can trade dinners for drawings.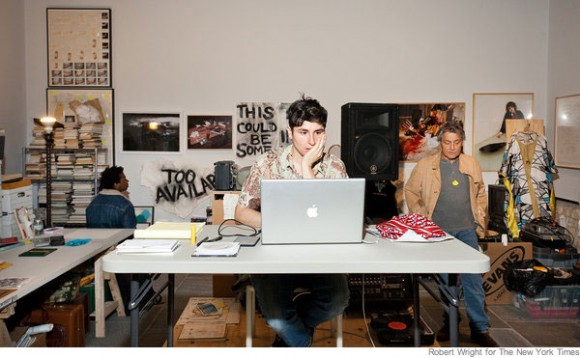 NY Times "Please, Don't Feed the Artist":
"In late February, Ms. Kasper, a Los Angeles performance artist, moved herself and the entire contents of her apartment-slash-studio into the Whitney, where it and she will remain for the duration of the show (it closes May 27), in a kind of living sculpture she calls the Nomadic Studio Practice."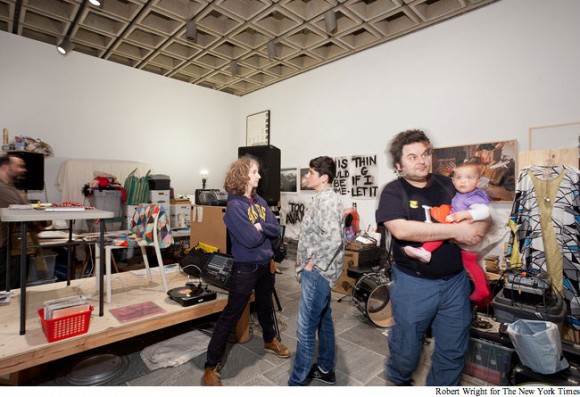 The piece is an example of where contemporary art comes from. Ms. Kasper:
"My activity in this context on a daily basis is making the contents of my material possessions a sculptural installation."
Besides Dawn Kasper making of art, and occasionally carrying out modern performance art, there is also some drama at the museum:
Cranky patron on Fridays
Rage from ex GF
David Bowie incident where she offended the rock star
NY Times has a long article about the exhibit. Those in New York City can see it at Whitney Museum of American Art. The Whitney Biennial 2012 exhibit is on display from March 1 – May 27. General admission is $18.
[via Book of Joe]

Related Posts