iPod Music Restores Senior Home Alzheimer's Disease Patients [video]
Film trailer reveals patients suffering from Alzheimer's disease helped by iPod music.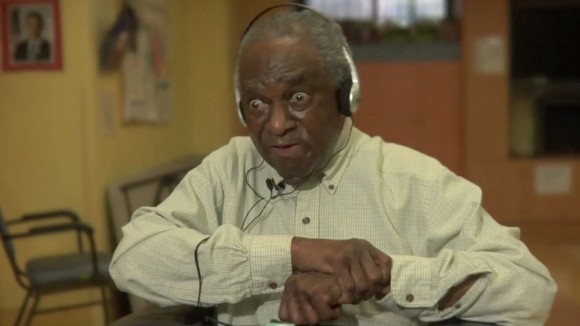 Video: Alive Inside Trailer
From Alive Inside, a film by Michael Rossato-Bennett.
Yvonne Russell, recreation therapist from Cobble Hill:
"I have one resident that barely opens her eye, barely responds. As much as I try… nothing worked. [...] It was amazing once we put the iPod on her."
Another patient, Henry, was non responsive until they put on some of his favorite music on an iPod shuffle. Henry starts singing, and was able to answer some questions after the music therapy.
Alive Inside is screening at the Rubin Museum in New York City on:
Wednesday, April 18th
Friday April 20th
Saturday, April 21st
The end song is Second Chance by Liam Finn [iTunes / amazon
]
P.S. the video posted by youtube user "ncaavideos2″ was stolen (thus it contained no description about the film). We've posted the original from Music And Memory.
Is there anything Apple goodies can't do? Previously:

Related Posts