iPhone Smuggled Using Empty Beer Bottles
Now that's green packaging! Old lady tried to smuggle iPhones using recycled beer bottles.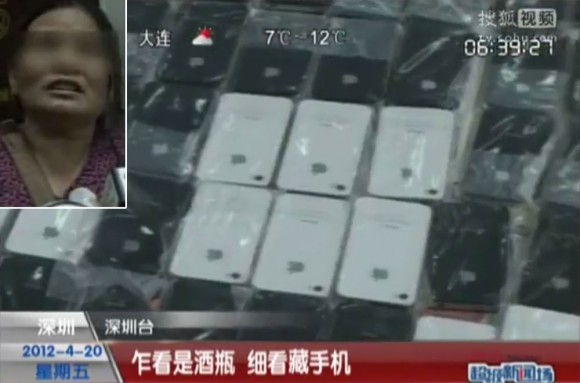 Video: iPhone Smuggled in Beer Bottle
Video in Chinese. MIC Gadget:
Each beer bottle were cut in half, loaded with 3 iPhone in dark plastic, and the bottle is taped together using clear tape. The old lady, who was caught at Chinese border with 216 iPhone 4S and iPhone 4, said someone paid her to make the delivery.
The question is, how do they cut the bottles? High pressure water jet? Laser beams?

Related Posts