Cut the Rope Adds DJ Box
New drawing and new turntable designed puzzles to feed Om Nom!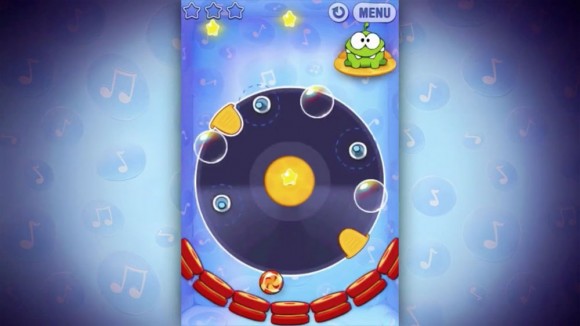 Video: Cut the Rope, DJ Box
Cut the Rope v1.7 [$0.99 iPhone iPod touch / $1.99 iPad] update released today:
New DJ Box with 25 levels
New hidden Om Nom
New leaderboard and achievements
CTR is one of the few games that has iCloud game save sync, added with previous Buzzbox update (you might have to turn it on under "Options"). P.S. Looking for CTR drawings? Check out our guide on where to find Cut the Rope drawings.

Related Posts