Remembering Apple II Turning 35 with Old Commercials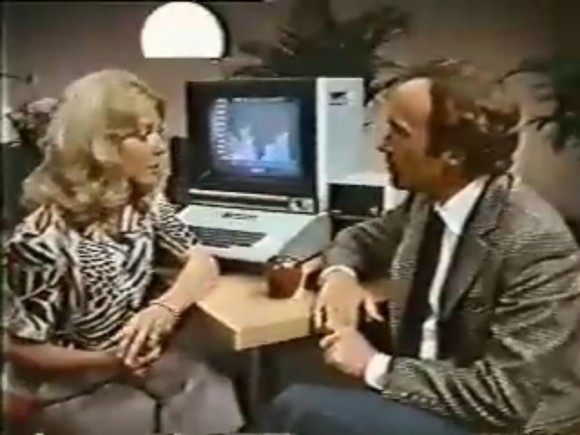 Time's Harry McCracken, recently wrote a post titled: "Fourteen Ways to Celebrate the Apple II's 35th Birthday." Wow, has it really been a big, whopping 35 years since the Apple II debuted? Why, I can remember it like it was yesterday, but what I've found to be especially interesting from Harry's article was the video above. It's one of the very first commercials for the now historic and game changing Apple II computer, which helped turn the computer from being merely a geek toy into an appliance for the rest of us not-so-geeky inclined.
This video commercial features Dick Cavett, where he talks to a "homeworker" that just also happens to also be the owner of a wee, small steel mill and it got me thinking about other possible Apple II commercials, including the two additional commercials below..
The next commercial is a cute little video going all the way back to 1986. This video features a father wrestling with the problem of how to get his Apple II back from his son, a boy who can't seem to be tempted by anything to let go of it, until, that is, his father eventually breaks down and buys his son his very own Apple II too! Ahem… that reminds me of what happened to someone I know of, namely, little, old……. ME!
The last and final Apple II commercial features a young teen boy who discovers that using an Apple II the night before school makes waking up for school the next day a lot less stressful. The interesting thing about both of the boys in these commercials is that by now they are both fathers themselves, and both somewhere in their late thirties and forties…. oh, how time flies when your having fun! As I've stated, it's hard to believe that 35 years have come and gone since the Apple II was first launched and help to change the world as we know it. Just imagine what the next 35 years will bring.

Related Posts