$24 Million iPad Controlled Superyacht
It took 5 years of planning and construction, the yacht Adastra launched last week.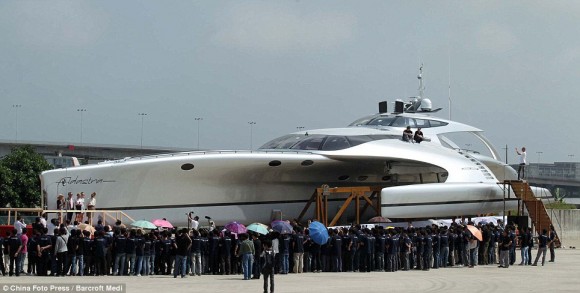 Shipping enters the space age, Daily Mail:
"the Adastra is so high-tech, it can even be cotrolled remotely at the touch of an iPad… as long as you don't get any further away than 50 metres."
The boat is 42.5 meters long, and its hull is built from glass and Kevlar. It is built for shipping tycoon Anto Marden.
Don't have £15 million? You can rent the $600,000 per week super yacht with iPad concierge, or fly like the G6 with iPhone controlled aircraft cabin.
[via Loop Insight]

Related Posts