85-Year-Old Developer Made "Dabble" iPhone / iPad Word Game
Dabble is a highly rated word game on the App Store. Looks like Words with Friends have a new challenger.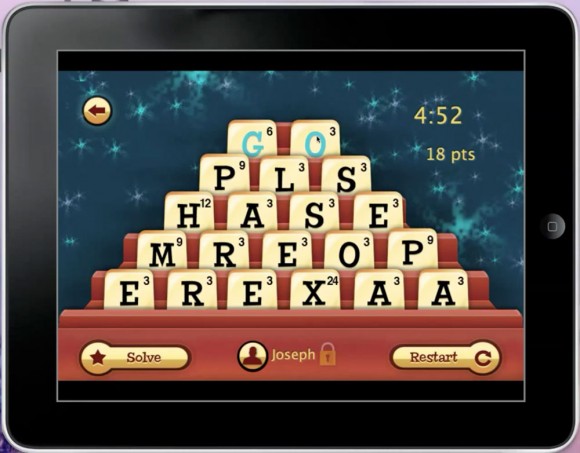 App Advice reports:
"Dabble is the product of the obviously still powerful imagination of an octogenarian named George Weiss. At the age of 85, Weiss managed to invent one of the simplest yet most challenging word games in the App Store today. And he has already won a number of awards for this achievement."
Impressive.
Dabble for iPhone + iPod touch or iPad, Developed in collaboration with INI, LLC, is currently on sale for a limited time as a free download! The game is also available as a physical board game at Amazon
and Barnes & Noble.
Here's the game play:
[via Mactrast]

Related Posts