8-Year-Old Finds Stolen iPad & Over $350,000 of Stolen Goods
There's an app for that, free on Apple's App Store.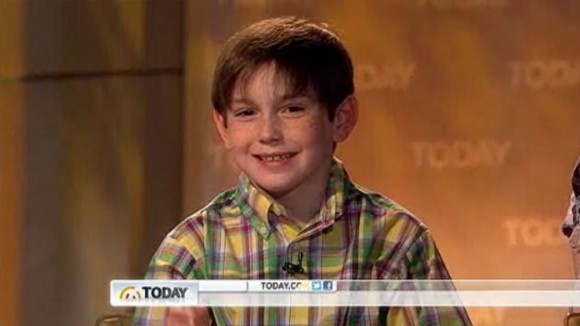 Video: Find my iPhone Finds Thief
A burglar broke into a family house in Tennessee and stole two iPads, a video camera, and jewelry. The family gave up on finding the culprit, but the 8-year-old kid wants his iPad back, so he discovered Apple's "Find My iPhone" service. One week later, using the app he tracked down the location of the iPad.
The family said the police discovered stolen goods from "couple hundred" burglaries worth over $350,000. The mayor is giving the child the key to the city.
Video by MSNBC via 9to5mac.
Watch the Flash video on iOS with Puffin browser [$0.99, Universal App]. Flash stuttering? Wait until the video starts playing, then click full screen mode with the bottom right button.
Find My iPhone / Mac
Apple includes the service for free for iPhone, iPad, iPod touch, and Mac users. Find My iPhone provides:
Location tracking
Playing a sound even if device is on mute
Remotely lock device with passcode
Send a message
Remote erase
You need to turn on the service. It is easy to setup for users iOS 5 (go to General / iCloud) and mac OS X 10.7 Lion (System Preferences / iCloud). Since 2010, users can also setup Find My iPhone in iOS 4 free of charge, but it takes a few more steps.
Other platforms require third party services that don't come close to the Apple version.
How to Use Find My iPhone
To track your lost or stolen devices, you need to login to the service using your Apple ID and password and the following:
It's so easy, even an 8-year-old can do it. Of course, you should contact the police for help after you get a location.
$350,000 was actually not the largest loot police recovered from stupid criminals using the Apple feature. Last month, Apple's Find My iPhone helped police in Palo Alto, California recover the stolen iPad and $35 million in drugs.

Related Posts