iPad Tapose App… Have Your Apple iPad and Microsoft Courier Tablet To Boot!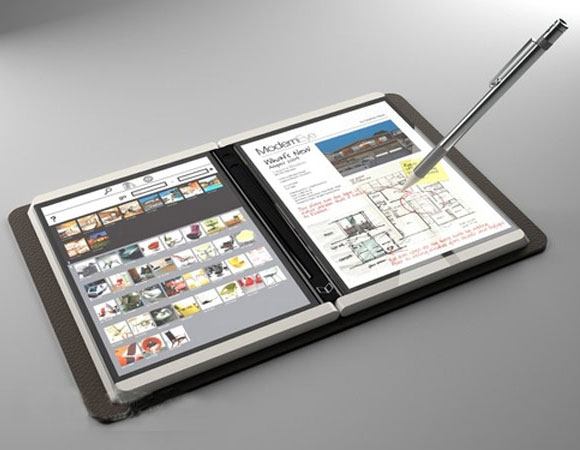 Even though a lot of people loved and got excited over Microsoft's Courier Tablet concept, I never did. True, I admit that it looked a wee bit cool and all, but as you can see from the photo on the right it looks a little too flimsy, and a little too easy to break along those hinges.
Well, low-and-behold, if you, on the other hand, want one you now sort of can have one!
No, Microsoft hasn't changed its mind and decided to bring it back to market [1], but as you can see in the opening video, and according to SlashGear, Taposé for the iPad: is basically the Courier in app form.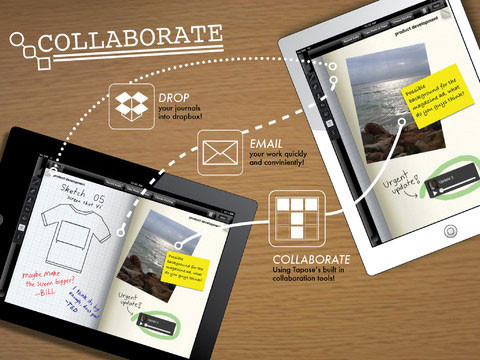 Tapose [App Store $2.99] is an iPad app that brings not the hardware, but the software to give your iPad the Courier look-and-feel, and as such, it's really not only cool, but  without all the worry of breaking along those hinges to boot.
Yuppers, you can now get your Microsoft Courier tablet via Apple's ground-breaking iPad tablet. It's probably not quite the same to those who really wanted the Courier's hardware, but it's probably the closest you'll get to owning a Courier type of tablet other than buying one of  Sony's Tablet P, which I find a lot uglier and a lot less useful than that of the Courier concept itself.
According to Tapose's official blog, the app has finally been been approved by the App Store after only taking "four months, three rejections, one appeal win and then reversal of said appeal, management UI review, and then one more final review for good measure to get Taposé approved."
Below is a video of the Tapose team dreams for the app, and a demo of the Courier concept itself.
[1] Editor's note: Microsoft never officially announced Courier, but rather presented the vaporware concept video (and nothing close to a real product) through third party. Microsoft did release the disastrous MyFord Touch though.

Related Posts