Steve Woz Waited in Line for iPad 3, Like Real People [video Interview]
6 minute interview of Steve Wozniak at LA Apple Store as he camped out overnight for the new 2012 iPad.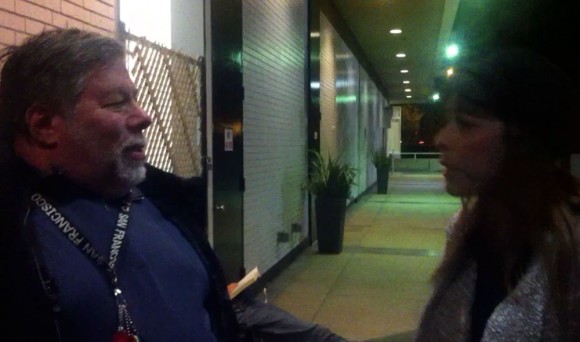 Video: Steve Wozniak Interviewed in iPad 3 Line
The Apple co-founder was number two in line for iPad 3. "My wife was number one." They secured their spots by getting there at noon. Woz talked about his tradition of waiting in line at Apple stores:
"It's become a ritual almost because I've done it so many times. It's not something that I have to do. Nobody need to wait in line. You can pre-order… But I'd rather be there genuine like the real people. I want to be one of the people lined up and wait all night. Apple's just that important to so many of us. You don't live forever and I'm pushing it."
No magic trick this time. Steve Wozniak also talked about his thoughts on the new iPad and future of Apple. Watch the video or read the full video transcipt on What's Trending.
[What's Trending via gizmodo]

Related Posts