Scott Forstall's New Apple Bio Page
Bling bling!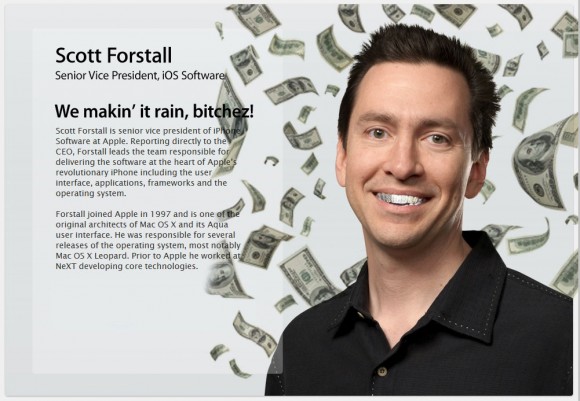 Noted by @hrbrt, via @chronic:
Forstall just updated his Apple bio page:cl.ly/F8fJ

— Chris  Herbert (@hrbrt) March 19, 2012
What will the senior vice president of iOS Software at Apple Inc do with the Apple dividend? "We makin' it rain, bitchez!" Those diamond teeth are so classy!

Related Posts