President Obama: I Watch NBA on iPad [video]
The Commander in Chief talks about podcast, sports, iPad, Chicago Bulls, and Jermey Lin.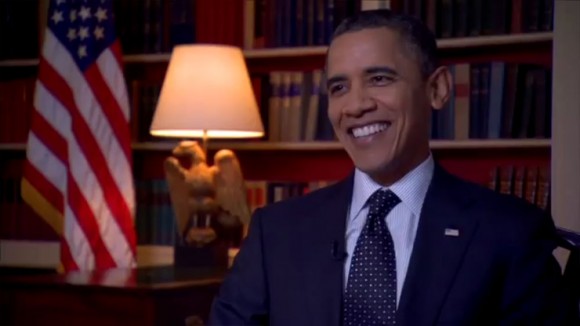 Video: Obama ESPN Interview
This White House interview of President Barack Obama by Bill Simmons of ESPN of the BS Report is a must watch for NBA fans.
President Obama mentions he watches NBA League Pass on the Presidential iPad. He even pays for it himself instead of charging it to the White House. Obama then talks about another famous Harvard graduate, Jermey Lin and Linsanity.

Related Posts