President Obama Receives Presidential Daily Briefing on iPad
There's an app for that?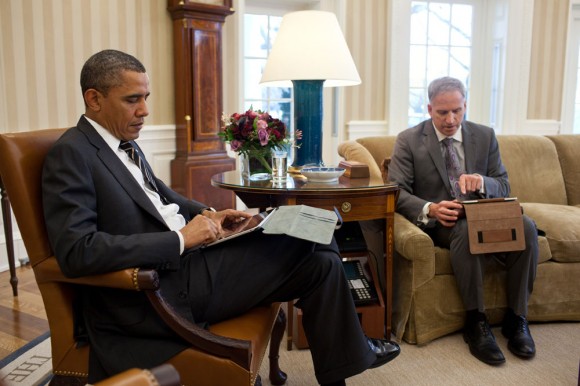 Photo by The White House flickr feed:
"President Barack Obama receives the Presidential Daily Briefing from Robert Cardillo, Deputy Director of National Intelligence for Intelligence Integration, in the Oval Office"
It's funny that the White House calls the Presidential iPad "a tablet computer". Other countries such as the United Arab Emirates have no problem saying they use iPad in their government.

Related Posts