Mobile Price Fixing: Samsung, LG, & Carriers Fined $40 Million by Korean FTC
Price rigging and consumer fraud: Samsung tricks its South Korean home country customers.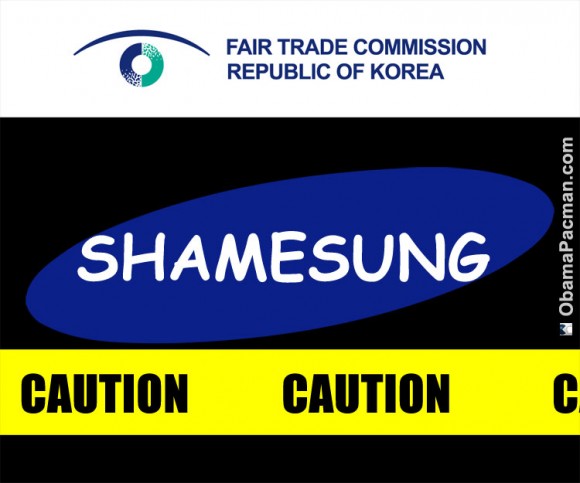 Mobile phone maker Samsung, LG, Pantech, and three Korea mobile operators were fined 45.3 billion won (US$40.1 million) by South Korea's corporate watchdog.
Yonhapnews via @techmeme:
"The Fair Trade Commission (FTC) said the companies colluded to inflate the prices of cell phones and then advertise they were offering considerable incentives. This practice effectively tricked consumers into believing they were getting a bargain for buying new phones."
Samsung Ethics
Seems to be a pattern Samsung company ethics:
In 2011 December, Samsung, Sharp, and other LCD makers were paid $388 million to settle claims of seven years of illegal price fixing (after U.S. Justice Department investigation found LG Display Co., Chunghwa Picture Tubes and Sharp guilty and fined them $585 million US dollars)
In 2010, former South Korean prosecutor accused massive corruption at Samsung: including "bribery, money laundering, evidence tampering, and assorted corruption".
In recent times, Samsung tries to trick consumers into thinking they were buying something similar to the Apple iPhone and iPad:
They should just change its name to Shamesung.

Related Posts