Microsoft Designed MyFord Touch Touchscreen Has Flaws [Windows 8 Tablet Preview]
Microsoft surely knows how to design an iPad killer.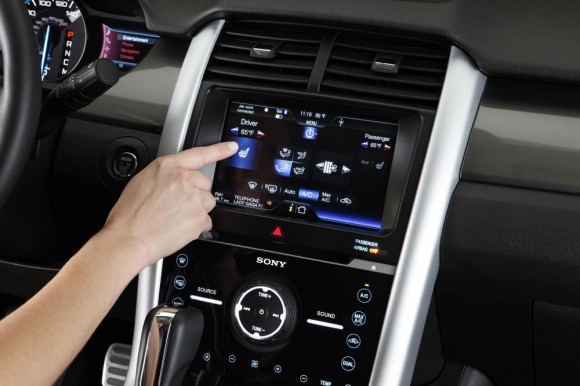 "The Ford Motor Company began adding touch-screen control systems to some of its most popular models two years ago as a way to stand out from the rest of the industry and draw in new customers.

But after many buyers grew frustrated with flaws in the system, known as MyFord Touch and developed with Microsoft, Ford's quality ratings plunged and a feature meant to increase loyalty instead damaged perceptions of the company."
The Microsoft designed MyFord Touch system costs $5000, but suffers Problems such as "system crashing or rebooting while the vehicle is being driven". Due to Microsoft's crash prone product, Ford's reliability plummeted from 5 to 23rd place in J.D. Power & Associate survey. Could this be a preview of the Windows 8 tablet?
Good thing Microsoft doesn't design cars. Now, how do you hit control-alt-delete while driving?
Meanwhile, the $499 iPad is used as Electronic Flight Bag to help pilots of jumbo jet and apache attack helicopters. It'll also cost much less to install an iPad in car dash.

Related Posts