Kindle Ads Are Classy
Seriously, who would buy a device that serves perpetual ads to save a few dollars?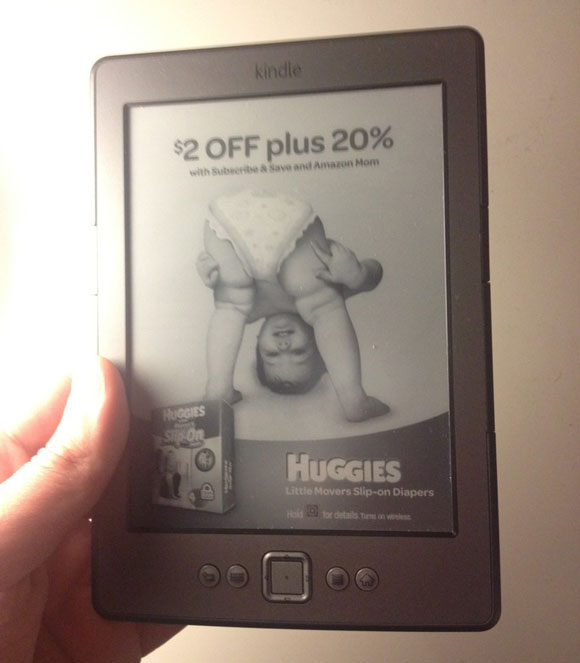 San Francisco iOS user Keegan Jones @keeg tweeted:
"I should have got the Kindle without ads. pic.twitter.com/pydnvZ8a"
Stay classy, Amazon. At least the Kindle ads are not adware apps that track users using GPS and waste phone batteries.
In contrast, the Apple iPad has no ads and it can access ebooks from all major vendors with iOS apps: Amazon Kindle, B&N Nook, and Apple iBookstore.

Related Posts