iPad, Now for Horses [TV Ad]
To expand the tablet market, Apple's newest TV ad now advertises iPad for horses.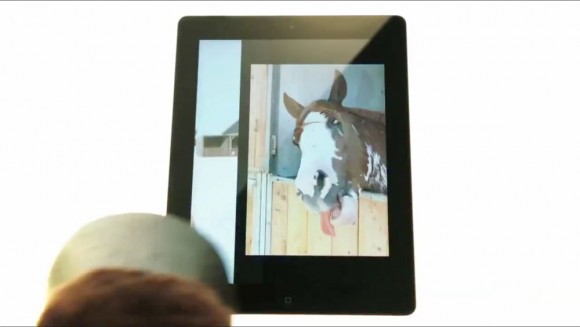 Video: iPad for Horses TV Ad
The equine optimized iPad works perfectly with Longfacebook, 5 horse_ebooks (without the spam), facetime, photos, and movies.
This British spoof of Apple iPad TV ad is created by The Dawson Brothers for BBC three Feed My Funny.

Related Posts