iPad 3 Specs [Comic]
iPad 3 retina display is so high-def, it makes reality look pixelated!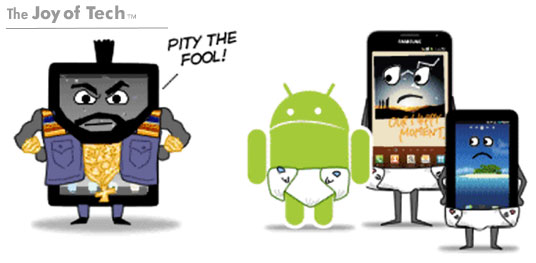 There is also something about Chuck Norris and scaring Android. By Joy of Tech, see more comics on their site.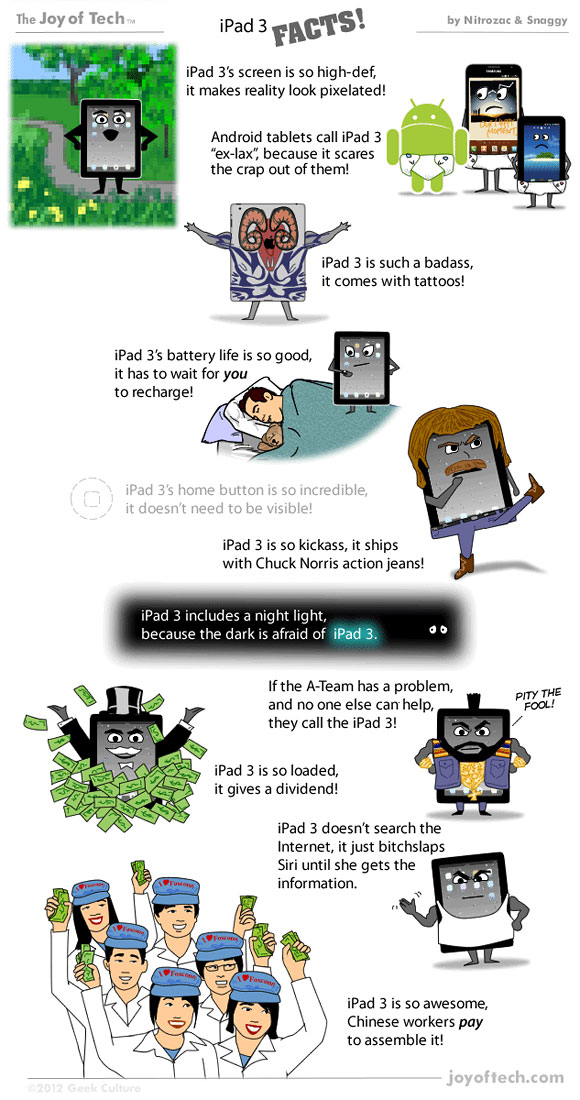 In the past two years, very few of the competing tablets were selling to actual customers (Motorola, HP, RIM). I pity the fool who makes an iPad 3 wannabe. The 3rd generation Apple tablet will be introduced on March 7.

Related Posts