iPad 3 Has 264PPI Retina Display
Apple introduced the retina display iPad 3 today.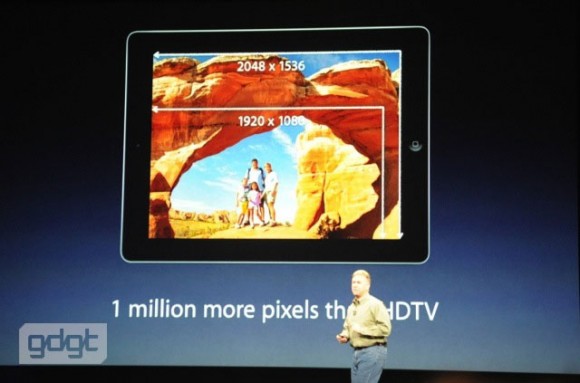 Phil Schiller talks about Retina Display iPad 3:
"Text sharper than a newspaper. Photos will look incredible. Fonts look amazing, it's a huge step forward…

Put another way, you all have an HDTV at home , 1080p – an iPad has more pixels. That's incredible."
iPad 3 retina display has 2048 x 1536 pixels at 264 pixels per inch. That means the new 2012 iPad has 1 million more pixels than 1080P HDTV.
[via gdgt]

Related Posts