iPad 3 Leaked Parts Combined, Still Uses Smart Cover [video]
Don't sell that iPad 2 smart cover yet?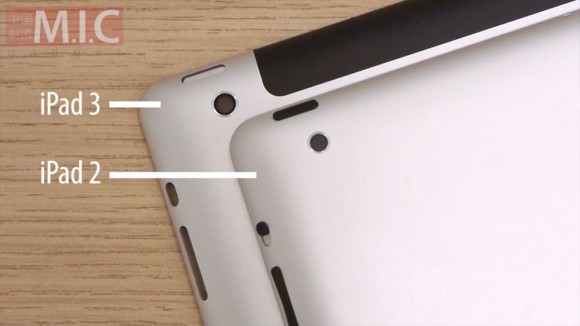 Video: iPad 3 Preview
Video by MIC Gadget, which makes a number of claims. These should be true:
iPad 3 looks like iPad 2
slightly thicker
more tapered edges
larger camera lens
retina display
Smart Cover compatibility
These claims of iPad 3 specs are questionable:
"Quad-core A6 processor, maybe"
"Better battery life"
"Siri"
Our analysis:
Number of cores (aka specs) doesn't matter. It's whether iOS can provide a smooth experience (it can).
iPad's 10 hour battery life already leads the tablet field in real life. The slightly thicker case will have room for a larger battery, which means longer battery life if everything stays the same. But faster processor and retina display (more pixels to process) might use more power, so battery life should stay about the same.
Like a search engine, Siri requires data access, so it's only available in the iPhone at this time. Perhaps for the iPad with mobile data, but not for iPad wifi.
Which specs will come true? We'll let you known when the real iPad 3 is introduced this Wednesday, March 7.

Related Posts