iPad 3 / iPad 2 iOS 5.1 Jailbroken
iPad 3 and iPad 2 with iOS 5.1 jailbreak are successful!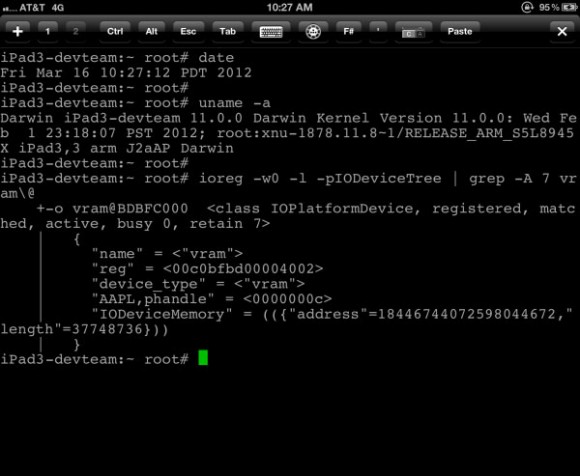 iPad 3 Untethered Jailbreak
Today, @MuscleNerd tweeted screenshots of a jailbroken iPad 3 running Cydia:
"Just a first step, still lots of work to do! No ETA!"
Muscle Nerd, who previously help created the iPhone 4 unlock, has gotten root on iPad 3,3.
iPad 2 Untethered Jailbreak
A few days ago, Stefan Esser @i0n1c showed a few pictures of a jailbreaked iPad 2 iOS 5.1: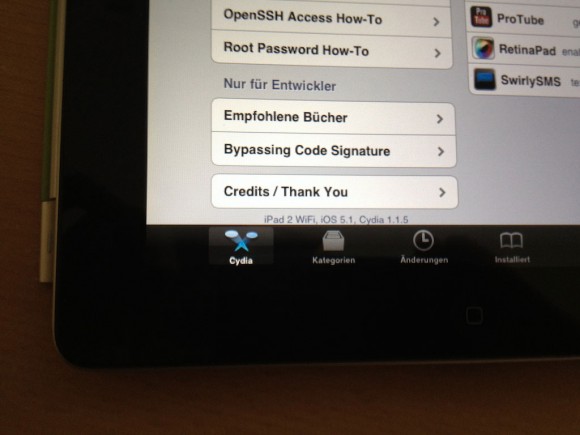 Translation: they are working on it and having preliminary success.
I jailbreak my iPhone 4S but I didn't even jailbreak my iPad 2. However, the possible iPad 3 jailbreak coming in the future is good news for those who want a jb. Latest iPad + iPhone jailbreak info here.

Related Posts