iPad 3 Event Live Coverage + Rumor Roundup
Where to get live coverage of the iPad 3 Apple Keynote, scheduled to start at 1PM EST / 10AM PT today.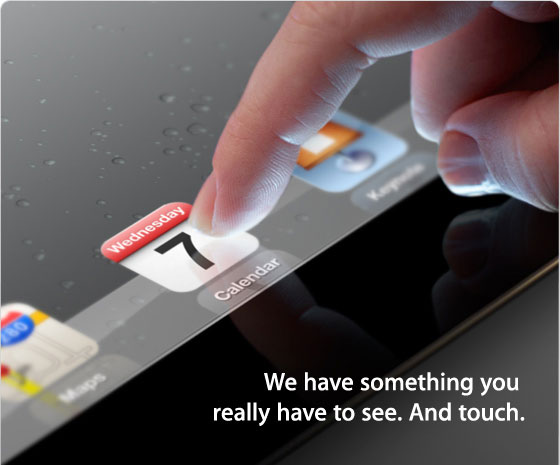 Liver Coverage Apple iPad 3 Keynote
Today, March 7, Apple is expected to introduce iPad 3 with Retina Display, 4G LTE, paperless catalogs, and more. It might also come with Liquid Metal parts or enclosure. iPad 3 will be available in 16GB, 32GB, and 64GB capacities. (No 8GB or 128GB). Availability of iPad 3 is expected to be Friday March 16 in the US.
Apple is also expected to introduce 3rd generation of Apple TV, expected to have 1080P output, AirPlay iOS display / audio mirroring, and Bluetooth 4.0, for $99.

Related Posts