Google Wave Fail
Google sent me an email about Google Wave. I spot 3 problems with it.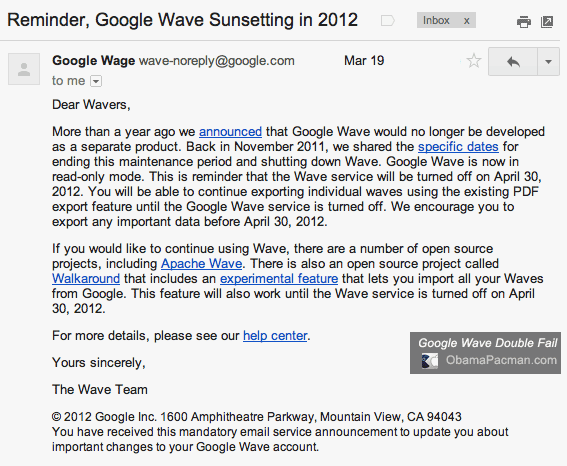 Here are the problems:
Sender typo, it used "Google Wage" instead of "Google Wave". You would figure a billion dollar company would have someone proofread its official "mandatory" announcement?
I've never signed up to Google Wave. Heck, I don't even know what it does. But this Google email claims: "You have received this mandatory email service announcement to update you about important changes to your Google Wave account."
There's no opt-out. At least no one will get any more emails from Google Wage after April 30, hopefully.
Google Wave was announced at the Google I/O conference on May 27, 2009 and development was abandoned by Google on August 4, 2010. Mission accomplished.

Related Posts