Hipster Foodie Bear Uses iPhone
Fun music video about food pr0n. If a bear uses iPhone and Instagram, is it a pretentious hipster bear?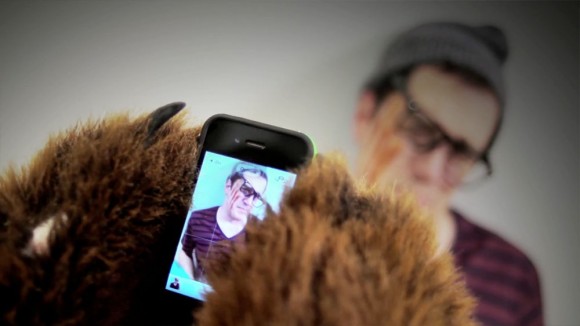 Video: Eat It Don't Tweet It
I have seen it all now… music video with singing lobster & cupcake, food porn, and iPhone using pretentious bear (and not Yosemite Bear).
"Eat It Don't Tweet It" video is created by American Hipster + Key of Awesome (all Mac users too). In this video, Mark Douglas from the Key of Awesome plays an iPhone using foodie hipster:
"Artisan bread, dipped in artisan cheese,
dipped in artisan nuts, dipped in artisan greens,
Artisan heirloom radicchio,
This carpaccio's f-ing ridiculo"
Video: Behind the Scenes, Eat it Don't Tweet It
See how they light this food porn video. Plus how they shoot the bear version of Hunger Games. Also catch a glimpse of vintage Mac and iMac in their green screen room.

Related Posts