Download the New Angry Birds Space: $0.99 iPhone App
New Rovio game made with NASA collaboration. Available for iPad, iPhone, & Mac.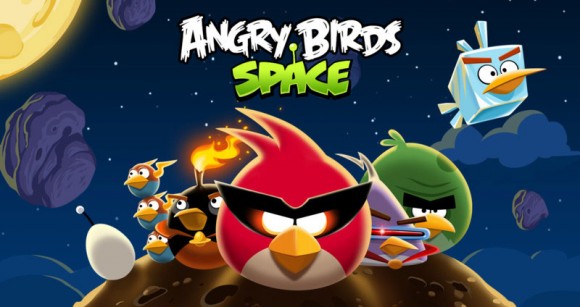 Angry Birds is the hit game that originally launched on the iPhone. It had spawned Angry Birds Holidays and Angry Birds Rio with similar play mechanism.
But the new Angry Birds Space, released today, is an actual sequal with different play mechanics. Now the challenge is to send the mad avian through space in zero gravity with planets blocking your way.
It comes with 60 levels and Rovio is surely to add more free levels with free future updates. You can also buy the "Danger Zone" level pack with "30 of the most difficult levels EVER!"
What's new:
Use planets' gravity to pull projectiles toward targets
New superpowers
New (ice cube) bird
New aiming sight shows initial path of the birds
Download Angry Birds Space for iPhone & iPod touch $0.99
Download Angry Birds Space for iPad $2.99
Download Angry Birds Space for Mac $4.99
The game also available for Android and PC, but Rovio credits its success to the Apple App Store.
Angry Birds Space, International Space Station Promo

Related Posts