Bethesda Row Apple Store iPad 3 Line
Line for iPad 3 started to form at this Apple Store as of 8:45PM Thursday, with police security overwatch.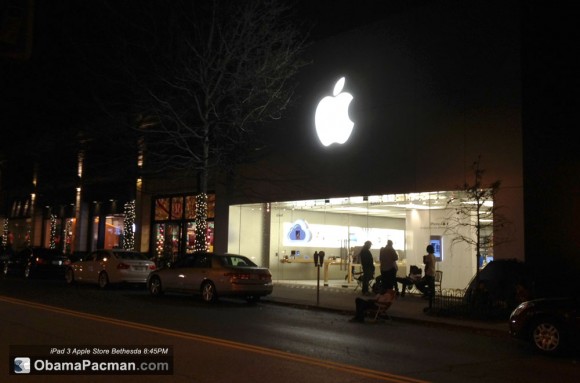 Apple Stores in US, Australia, Canada, France, Germany, Hong Kong, Japan, Singapore, Switzerland and the UK; along with Puerto Rico and the US Virgin Islands will open at 8AM local time on Friday to start selling iPad 3.

360 degree panorama photo made with DMD Panorama [App Store, $1.99] on iPhone 4S. Original photo was 5200 x 800. Resized down.
Photos submitted by OP reader.

Related Posts