Apple Stock Reach $600 After Release of iPad 3 Reviews
This morning, Apple stock (AAPL) opened at $600 and reached a high of $600.01.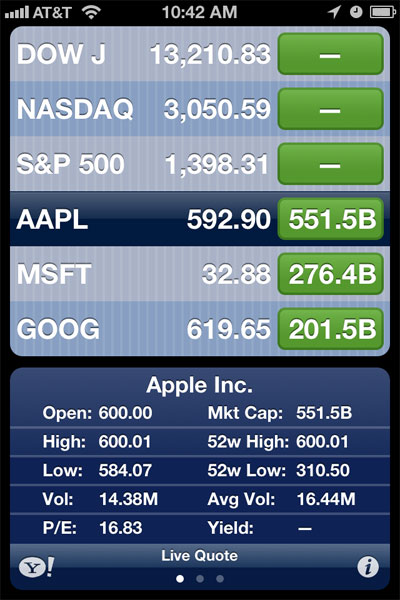 Last night, iPad 3 reviews were released after media embargo ended.
Apple shares were $500 last month, and $600 today for the first time ever, Macrumors noticed.
Apple's stock price was $405 on January 1 2012, so that is close to 50% increase in 3.5 months. The growth is especially impressive for the largest company in the world, since many other PC companies are failing due to "bad economy".
Apple's current market capitaliztion, aka company value, is more than twice of Microsoft and almost three times that of Google.

Related Posts