Apple Starts Shipping New iPad 3 From China
I just got an email from Apple. Subject: One of your items has shipped.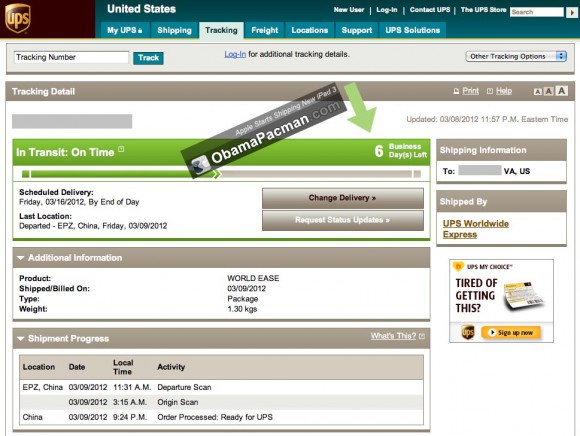 OMG, my new iPad 3 shipped!
It is currently at Export Processing Zone (EPZ), China, the order is scheduled to be delivered on Friday March 16. Hopefully it will get delivered to a business address quicker.
Do you think my choice of engraving has anything to do with it?
Hint: stay hungry, stay foolish.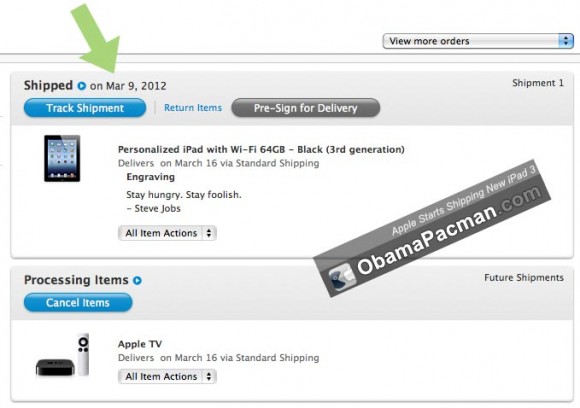 It is not shipping from the US, so last week's rumored Apple shipment might be for Apple Store / channel inventory. My 3rd gen Apple TV order appears to be not ready yet.
Those in the US can still pre-order the new Retina display iPad for March 16 delivery.

Related Posts