Apple Released iPad HD Apple Television
New Apple television announcement revealed by the Scoopertino transcript of the iPad 3 keynote.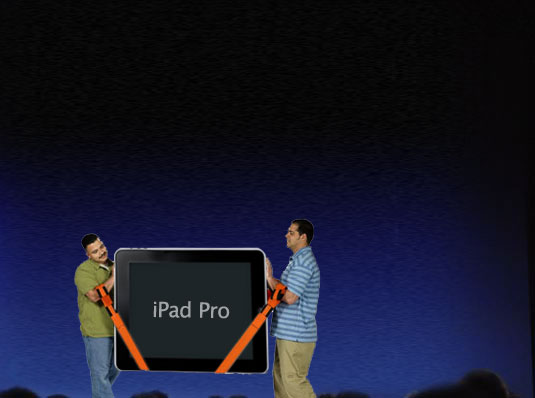 With the excitement around the new Retina display iPad 3 keynote, everybody missed the One More Thing announcement from Tim Cook. It's not the 7″ iPad mini, but the Apple Television:
"It's called iPad Pro. The screen measures 4.3 feet and it takes two people to carry it. Ships with two free sets of moving straps.

10:15AM One cool app for iPad Pro: DanceMat — you actually dance on the screen. Also a hardware option called iCrane — a hydraulic lift for moving iPad Pro in and out of a car."
The whole transcript, including details of the RushLimbaugh SlutDetectorHD app, is available on Scoopertino.

Related Posts