Apple Financial Conference Call Bingo
Apple announced a surprise financial conference call tomorrow 9AM EDT about its almost $100 billion dollar in cash balance.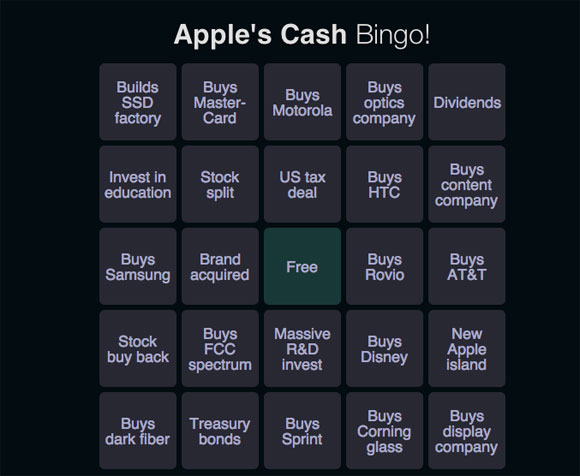 There are all kinds of speculations about what Apple CEO Tim Cook will announce this morning. What will Apple do with that pile of cash? Will Tim cook replace all his tooth with diamonds?
AppleBingo.me shows some options (via @SteveStreza):
Buys Samsung?
New Apple Island?
Dividends?
Buys Corning Glass?
We think if Apple buys Foxconn, and use it exclusively to make Apple products, then all competitors will be screwed.

Related Posts