Apple: 315 Million iOS Devices Sold Through Last Year
What's the post-PC world look like? Tim Cook reveals some Apple sales stats.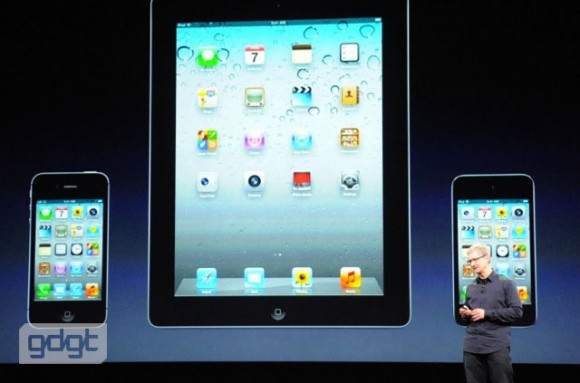 Apple CEO Tim Cook talked about the post-PC revolution at the iPad 3 keynote. Gdgt:
"We're talking about a world where the PC is no longer the center of your digital world, but is just another device. The devices you use the most are more portable, more personal, and dramatically easier to use than any PC has ever been…

iOS, the world's most advanced mobile operating system. We've now sold an astonishing 352 million of these devices, and 62 million just last quarter."
Correction: Apple sold 315 million iOS devices "through last year." Photo by The Verge.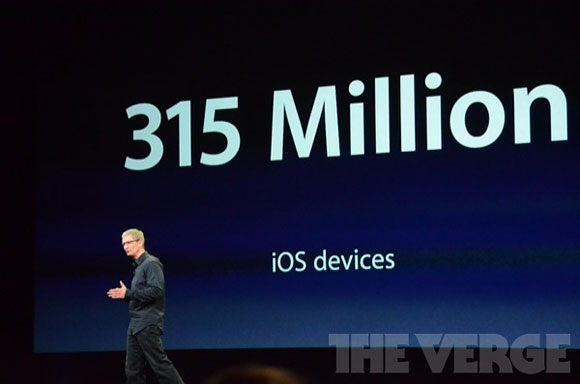 ObamaPacman notes: In February, Google announced over 300 million Android devices sold. Android is surely winning.

Related Posts