3rd Gen Apple TV Arriving Early
My 2012 3rd generation Apple TV arrived!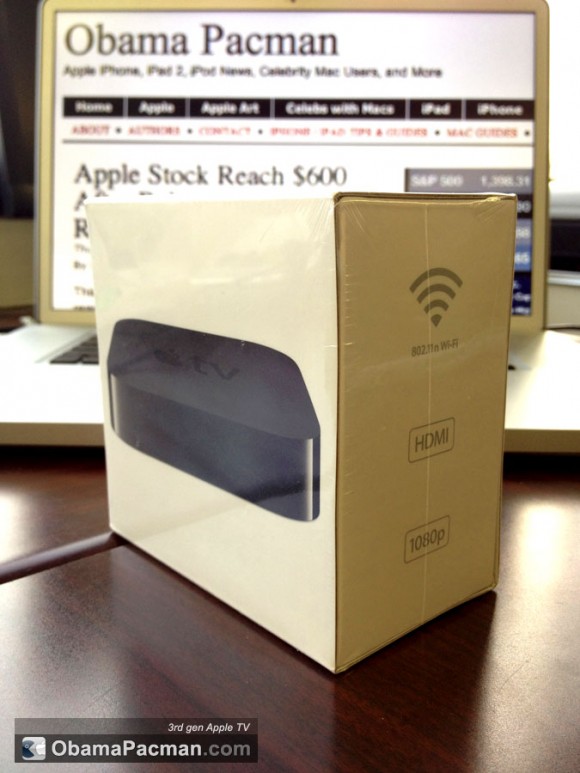 This Apple TV is shipped by FedEx. My iPad 3 is still in holding at UPS. A number of people who got iPad 3 with FedEx delivery notices are getting their early.
Perhaps an Unboxing video is coming.
Unfortunately, I don't have a HDMI capable display at this location to test. Now, how do I connect this to my VCR? ;)

Related Posts