VLC 2.0 Mac TwoFlower Reaches Release Candidate [Download], Has Blu-Ray Support?
The open source video and audio player will release a new major update this week.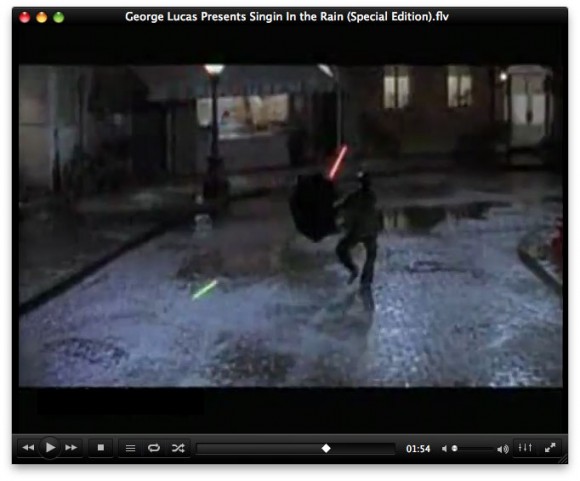 VLC 2.0 adds plugin support and improved quality for subtitles. It is adding new codecs such as ProRes, AVC/Intra, codecs 10bits and some version of WMV. It also has improved support for existing codecs such as MKV and MOV. The new GUI, shown above, will be available in black or gray.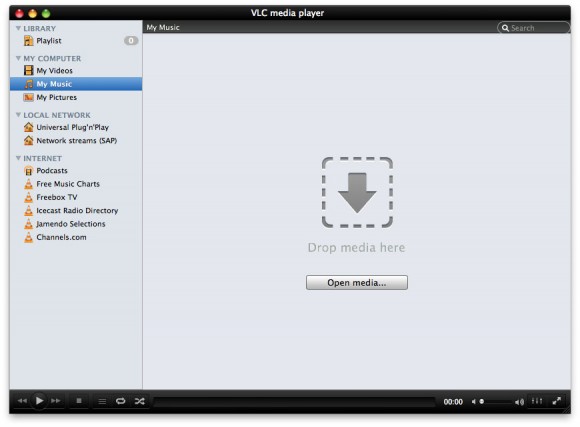 VLC TwoFlower has playlist and library features. Many people might see it as an attempt to be another iTunes, but it doesn't work that way. The RC version ObamaPacman tested with on 10.6.8 does NOT automatically add media to the library, same as previous versions of VLC player. You can still drag and drop various files to VLC and have a clean slate when you quit and relaunch.
Mac VLC 2 Blu-Ray Support?
Some sites are reporting that VLC 2.0 for Mac has Blu-Ray support but that doesn't seem to be true at this moment.
A post by a French VLC developer (english on Hardmac) notes 2.0 can read unencrypted disks and AVCHD files on a "limited basis" on Linux and Windows. Once bugs are resolved, the feature will be available on OS X version. VLC is looking for a developer to port libaacs library to Mac OS X for playback of newer encrypted blu-ray disks. VLC 2.0 version change log here.
Download VLC 2.0 for Mac
VLC official release is current 1.1.12 for Mac and 1.1.11 for Windows.
VLC 2.0 will be officially available later this week from videolan for Lion, Snow Leopard, and Leopard. (Tiger users can only use 0.9.10.).
You can download the VLC 2.0.0 release candidate here. Lion and Snow Leopard users are recommend to download the 64bit version.
The latest VLC nightly build beta can be downloaded here:

Related Posts