T-Mobile Lost 3/4 Million Users to iPhone Last Quarter
Without iPhone, T-Mobile USA challenged with losing customers.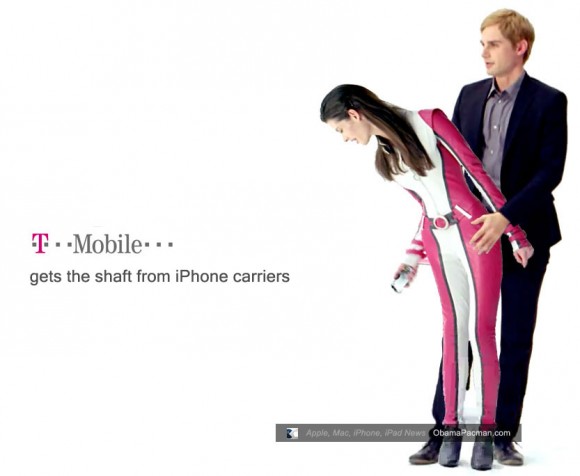 AllThingsD reports announcement from T-Mobile USA parent company Deutsche Telekom:
"For T-Mobile USA, the past year was characterized by significant challenges, particularly in the fourth quarter, following the market launch of the new Apple iPhone model by the three major national competitors in October," T-Mobile said. In the fourth quarter alone, T-Mobile USA lost 802,000 contract customers.
In the fall, Apple launched iPhone 4S on AT&T, Verizon, and Sprint. Obviously those iPhone hating T-Mobile ads are reminding people that the company is missing the best smartphone on the market.
It's quite unusual for a company to name a single product for taking away its business. Since T-Mobile probably can't track users to learn about their new device, that would mean most of the customers told T-Mobile that they are leaving for the iPhone (and cannot be persuaded to stay no matter what was offered). The dropped merger plans with AT&T probably didn't help either.
The very few people I know who uses T-Mobile USA are basically those who care about price but doesn't care about coverage or that their device is maddening to use. That kind of customers won't sustain the company in the long term.

Related Posts