Secret of Microsoft Office iPad App?
Could Microsoft be keeping Office iPad app a secret for the iPad 3 Apple keynote?
Leaked Microsoft Office iPad App Icon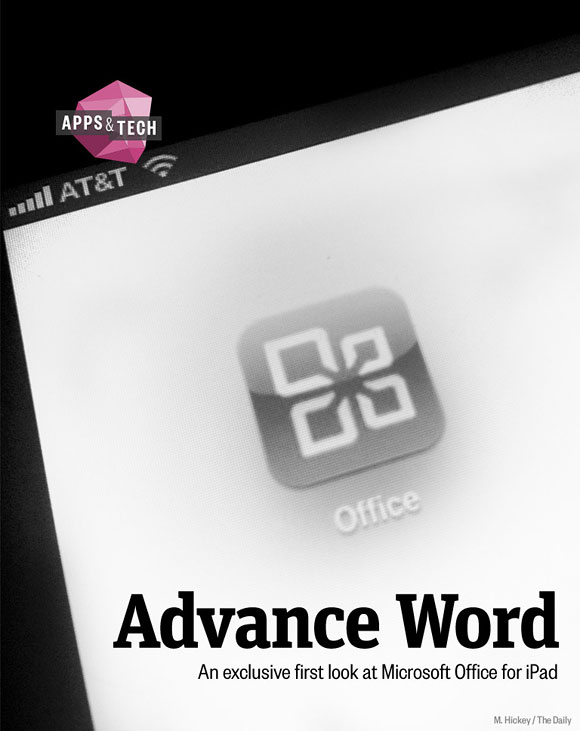 John Gruber wrote in "Speculation on the Microsoft Office for iPad Rumor", on possibility of Apple giving Microsoft a spot to promote Office for iPad:
"Android tablets don't need to be shot down — they still haven't gotten off the ground. Why give credence and attention to Microsoft in a market where so far Microsoft has had no success?"
Apple doesn't need Microsoft Office for iPad, so a surprise Microsoft product release for the iPad is unlikely but Gruber didn't rule it out.
Despite of Microsoft denial, Peter Ha with Matt Hickey at the Daily reiterated that Office for iPad is real:
"Let's get one thing straight: We did not fabricate this story, nor did we fake the images in any way. A Microsoft employee, not a contractor, demoed a prototype of the app for us. We were repeatedly told that it wasn't the final build and we did not report it as such, which is probably why Microsoft has said that it isn't their software. Truth is, there are probably several versions of the launch screen being reviewed internally."
Matt Hickey posted a photo of the app on the Daily as prove. So far, Microsoft didn't deny Office for iPad out right, but instead says the info is incorrect.

Related Posts