RIM BlackBerry BeBold Mascots
Official BlackBerry blog published these cartoon character mascots. Surely that'll help them compete against record iPhone sales?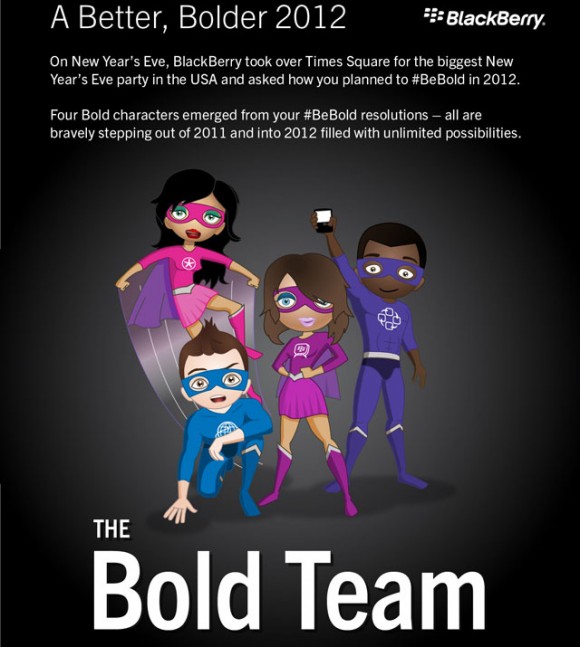 Talk about design by committee. RIM unveiled Gogo Girl, Max Stone (omg , Justin Steele, and Trudy Foreal last week:
"Four Bold characters emerged from your #BeBold resolutions – all are bravely stepping out of 2011 and into 2012 filled with unlimited possibilities."
Due to the ridicules, despite having its logo displayed prominently, RIM is already flip-flopping on this latest PR effort and disowning these characters.
If RIM wants lose some hair (BeBold), they should have just hire Steve Ballmer.

Related Posts