Office Suite for iPad Story "Based on Rumors", Says Microsoft
Microsoft denies authenticity of leaked Office Suite for iPad screenshot.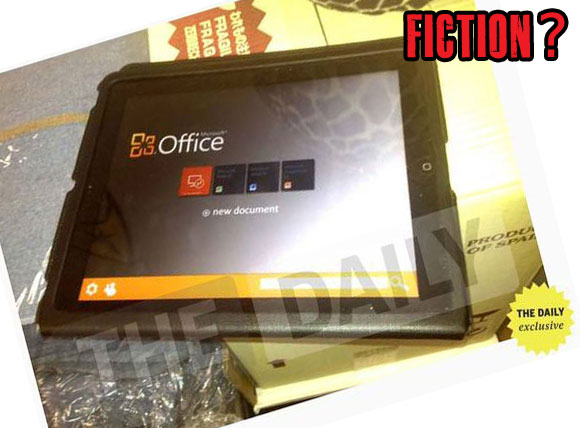 A Microsoft spokeswoman issued this statement: "The Daily story is based on inaccurate rumors and speculation. We have no further comment."
Mary Jo Foley at zdnet has written an analysis of the matter, including:
"The first icon looks like Microsoft's Remote Desktop icon. What if Microsoft's "Office for tablets" SKU is actually like the OnLive Desktop app and is simply these four Office apps running remotely (with some kind of "native" client code downloadable to the individual tablet devices)? Just a pure and total guess, but interesting, nonetheless…."
Will it replace the spy shot of secret Apple product in an elevator? We'll tell in time.

Related Posts