Montreal Man Who Lives on His Bike Uses a Mac [video]
Canadians are high-tech. Spending 382 days on a bike? No problem for this Mac user.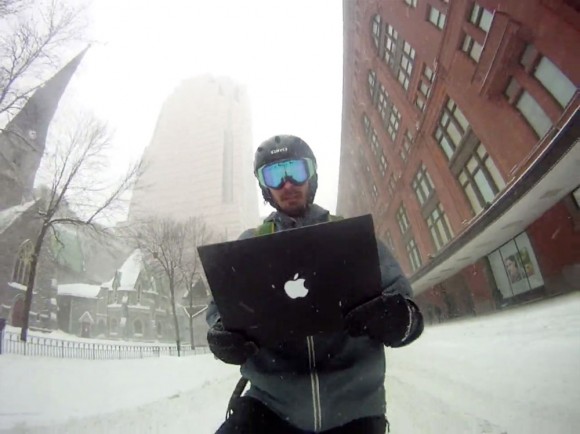 Video: 382 Days on Bicycle
Video directed by Guillaume Blanchet, who spent 382 days riding his bicycle through the streets of Montreal. He even uses his Mac while riding through the snow.
I've been to Montreal a few times. The weather can be great but the Montreal winters can get really cold. So that's an impressive feat.

Related Posts