Microsoft Office for iPad in Testing [Screenshot]
Prototype version of Microsoft Office for iPad is currently being tested.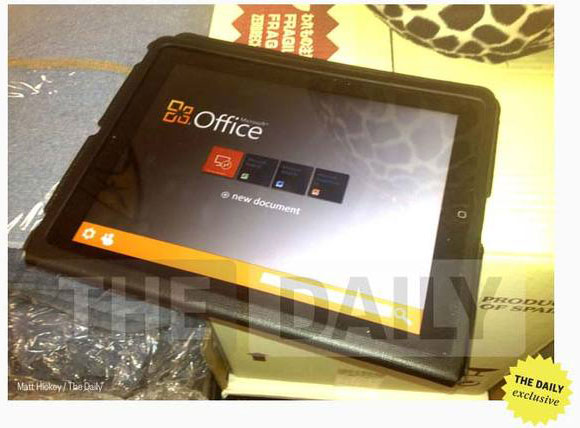 Matt Hickey for The Daily notes that Word, Excel and PowerPoint Office suite is coming to the iPad soon, and it doesn't look like the funny version:
"A brief hands-on with a working prototype of the software revealed a number of new things. The appís user interface is similar to the current OneNote app, but it has hints of Metro, the new design language that can be seen in Windows Phone and in the as-yet-released Windows 8 desktop operating system."
No Android version of Microsoft Office is planned. Instead, Microsoft will continue to focus on iOS with updating of its OneNote app.

Related Posts