Magical: Apple iTunes Match Pays Musicians Royalties
Before iTunes Match, musicians and rights holders get nothing.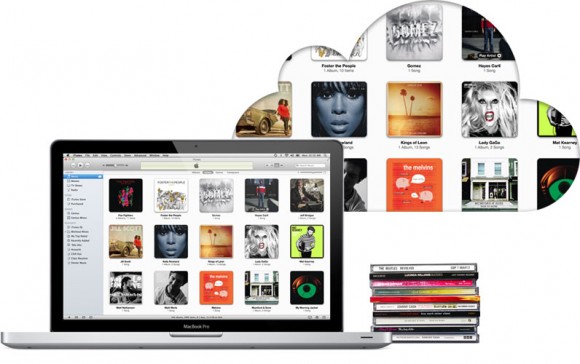 TuneCore Founder/CEO Jeff Price wrote about his unexpected iTunes Match royalty check from Apple:
"The first royalty payments from iMatch are in, and they got me excited – the total amount is over $10,000 for the first two months.

This is magic money that Apple made exist out of thin air for copyright holders. […]

Each and every time the consumer either re-downloads or streams a song he or she already has, copyright holders get paid."
Apple is magical.
TuneCore provides a service for musicians to get their music on iTunes. ObamaPacman research indicates that Jeff Price is not a musician, but rather a rights holder, so his check might not be the norm for an average musician. But it's better than zero. Macrumors reports that:
"Apple keeps 30% of iTunes Match revenues for itself — the same percentage the company keeps from the iTunes and App Stores. The remaining 70% is divided, with 88% going to record labels and 12% going to songwriters."
OP's girlfriend mentioned that Apple should provide the same service for DJs' public performances (at a higher rate than $25 per year). That would solve a number of problems, and Apple probably has enough clout to make that happen using the same iTunes Match system.

Related Posts